Making a Fortune in the Real Estate Recovery with Marc Hrisko
Posted on August 5, 2012 by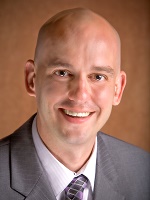 We have a special Training Opportunity Webcast scheduled with Marc Hrisko on Thursday, August 16th at 7:00 PM on "Making a Fortune in the Real Estate Recovery".
Marc says this webcast will be "A dynamic presentation that will keep you on the edge of your seat. There is a mountain of opportunity out there if you know where to look, and more importantly, what to do when you find it."
Register now for FREE and Marc will show you…
How to work with banks who are overwhelmed with foreclosures and will actually beg you to take their inventory for pennies on the dollar
How to structure a flip in this real estate economy to eliminate reisk, increase profit and leave the rookies in the dust
How to find tax deed opportunities that will result in fast and easy property acquisitions and big, huge, crazy profits
and much more!