Mobile Media Marketing Webcast with Mike Barnes on August 21st
Posted on August 15, 2012 by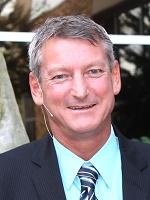 If you missed Mike Barnes at the August Tampa REIA Meeting, he will be back with us for our next What's Hot in Real Estate Investing Webcast on Tuesday, August 21st at 7 PM on GoToWebinar. Mike will introduce you to some of the major Mobile Media Marketing Tools that you need to consider adding to your marketing efforts to help to build your customer list, reach your lists more effectively, generate more traffic and dramatically increase your sales and profits! Register for the Webcast Now!

On the Webcast, Mike will teach you:
The staggering statistics of the Mobile Internet Boom
The tools you need to ride the Mobile Internet Wave
The importance of having a mobile friendly website
How a truly mobile friendly website looks and behaves
Strategies to entice mobile customers to take action immediately
Mobile list building strategies to build your lists quickly
Using forms to build lists and capture customer data
How and why to use customer coupons effectively
How and why to drive customers to your very own VIP Club
How and why you should be using QR codes to your mobile site
Using Text Messaging to get your messages opened within 5 minutes
And much, much more!

The Mobile Internet and Mobile Media Marketing are here to stay whether you are paying attention or not. By 2013, it is estimated that more people will be using their mobile devices (rather than PC's) to access the internet due to the convenience and ever improving ease of use. Atlanta REIA is embracing this new technology and will help you do so as well. Now is the best time to start learning about this new technology and marketing medium so you can adapt your business and start using these tools to take advantage of the wave of new business you could be experiencing.