101 Plus Ways to Generate Buyer & Seller Leads Workshop
Posted on March 11, 2013 by
Sat, April 13th @ 8:30 AM – Doubletree Suites Tampa Bay
101 Plus Ways to Generate Motivated Buyer & Seller Leads Workshop
A Full Day Workshop with Dustin Griffin on April 13th
From 8:30AM – 5PM at the Doubletree Suites
Part of the 800 Pound Guerilla Marketing Training Series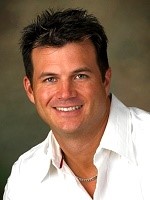 Join us in Tampa on Saturday, April 13th at 9:00 AM at the Doubletree Suites located at 3050 N Rocky Point Drive West in Tampa, FL for to learn "101 Plus Ways to Generate Buyer & Seller Leads" for your real estate investing business.
Dustin Griffin is going to teach you many of the 800 Pound Guerilla Marketing Strategies and Techniques he and other successful investors use to generate all the buyer and seller leads they can handle on a low budget and how you can too.
He is going to teach you how you can totally dominate your local competition with little effort and a relatively low budget using new and traditional marketing techniques, a little creativity and the power of the Internet. Sign up now before the early registration special expires and save.
Be sure to bring a pen and paper to take lots of notes as well as at least 5 to 10 examples of what you are currently doing to market your business to share with the class. The more examples we have to share, the better!
Upcoming Workshop Dates
April 13, 2013 – Tampa, FL
April 20, 2013 – Atlanta, GA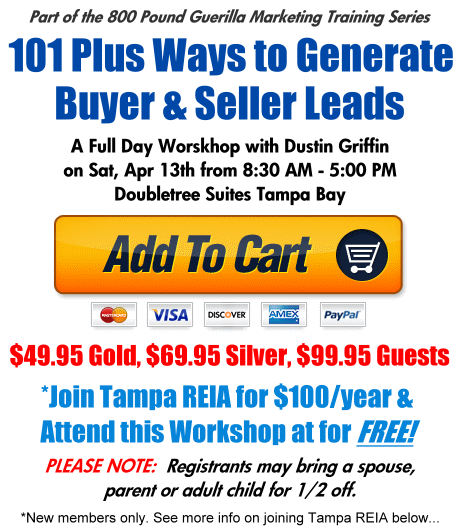 Please Note: Registrants may bring a spouse, parent or adult child for 1/2 off. Guests who Join Tampa REIA now for $100/yr and attend the 101 Plus Ways Workshop for FREE! This offer is good for new members only. See Tampa REIA Membership for more details.