Internet Marketing Workshop on October 13, 2012
Posted on October 1, 2012 by
Sat, October 13th @ 8:30 AM – Doubletree Suites Tampa Bay
Internet Marketing Workshop
for Mobile Real Estate Investors
October 13th from 8:30 AM to 5:00 PM
Doubletree Suites Tampa Bay
3050 North Rocky Pint Dr West, Tampa, FL
(CANCELLED. Will Be Rescheduled)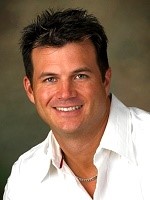 On Saturday, October 13th from 9 AM to 5 PM (registration starts at 8:30 AM), Dustin Griffin, Executive Director of Tampa REIA, real estate investor, website developer and Internet Marketing enthusiast, will be teaching an Internet Marketing Workshop for real estate investors and small business owners at the Doubletree Suites located at 3050 North Rocky Point Dr West in Tampa, FL.
Dustin will be teaching you how to establish a strong Internet presence, get your websites, pages and profile to the top of the major search engines quickly and to generate all the leads you can handle using the power of the Internet.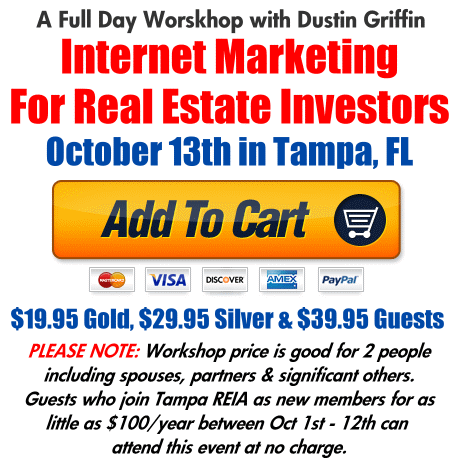 Dustin is going to cover…
An introduction to Internet Marketing
Necessary online accounts, pages and profiles
Building a consistent brand
What makes a good website vs a good mobile website?
Why you should consider setting up a WordPress Blog
Search Engine Optimization vs Search Engine Marketing
Social Media Marketing with Facebook & Twitter
Marketing with Online Articles and Advertisements
Marketing with Online Videos
Social Bookmarking & RSS Feeds
Email Marketing vs Text Message Marketing
Mobile Media Marketing
Putting it all together and developing an Internet Marketing Plan
All this and much more!