Archive for August, 2019
Posted on August 3, 2019 by
Wed, August 7th at 6:30PM-10PM in Tampa, FL
The Property Protégé Group
Group Coaching for Active
Real Estate Investors
Wed, August 7th at 6:30PM-10PM
Would You Like to Learn How to Invest in Real Estate with a Team of Like Minded Investors?
Attend Your 1st Meeting at NO CHARGE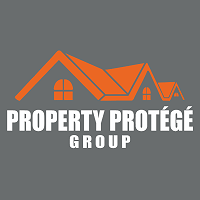 Are you wanting to learn how to invest in real estate but don't know where to begin, how to really crank things up or don't want to do it alone?
If so, please join us Wed at 6:30PM at the Property Protege Group hosted by Don DeRosa and Dustin Griffin. This Month we meet at the iHop, 11111 N Dale Mabry Hwy, Tampa, FL at 6:30PM.
ALL TAMPA REIA MEMBERS ARE WELCOME TO ATTEND THEIR FIRST PPG MEETING AT NO CHARGE, but seating is extremely limited, so arrive early to get a seat.


The Property Protege Group (PPG) is a private coaching group led by Don and Dustin that meets in-person in Tampa, Atlanta or Online via Facebook Live for PPG Members that cannot attend in-person (Replays are available for PPG members who can't attend live). The first part of the meeting is educational and the second part is where we evaluate your deals and decide if they are a deal or no deal.
If you are interested in becoming a better, more profitable investor, those of us in PPG are here to help! PPG was created for new investors and existing investors who want to take their investing to the next level and beyond with the help of others!
If you are interested in learning more about the PPG program, we invite our Tampa REIA Members to attend their first Tampa PPG Meeting as our guest at 6:30PM so you can check us out. We look forward to seeing you there!
At PPG, we will be coving topics such as:
How to locate properties and motivated sellers
How to pre-screen sellers and properties
How to analyze deals
How to determine repair costs
How to determine property value before and after repair
How to construct multiple offers
How to present and negotiate your offers
How to put properties under contract and complete the paperwork
Where to find the money to fund your deals
How to find buyers and sell houses fast
Wholesaling and how it works
Buying & selling pretty houses with creative terms
Finding deals with the most profit potential
How to avoid pitfalls and minimize risk
How to find leads on your mobile device
How to automate and systematize your business using mobile technology
And much more!
If you would like to take your investing business to the next level, don't miss the opportunity to be a part of the Property Protégé Group!
Posted on August 3, 2019 by
PLEASE NOTE: Due to Renovations at the hotel where we normally meet, this month we are meeting at the Ramada Tampa Westshore.
Thurs, August 8th at 5PM @ Ramada Tampa Westshore
From Homeless to Real Estate Mogul in 4 Years
How to Overcome Adversity Through Creative Real Estate Investing
with Vicky Schettini
RSVP on Facebook or RSVP on Meetup
Tampa REIA Members Can Attend for no charge.
Guests Can RSVP Online Now for $15 or Pay $20 at the Door.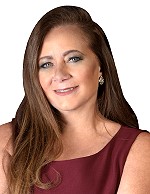 My name is Vicky Schettini. I am a single mom and in 2014 I was suffering from the empty nest syndrome. Living from paycheck to paycheck with only $25.00 to spare, I decided to build my Legacy and Wealth. I was ready to start investing in buy and hold properties. Desperately wanting and needing the security of passive income, I decided to move across country from California to Jackson, MS to be closer to my only daughter.
Things didn't go as planned and I ended up homeless in a new town where I didn't know a single person. I was on a mission to build my wealth and decided to do whatever it takes to succeed. I quickly started networking with anyone and everyone possible. I was laughed at and hung up on many times but failure was not an option, so I pushed on.
I finally found an investor who was willing to sell me one of his houses with owner financing. I had to be very creative in ways to come up with the down payment since I was broke. I was finally able to move into my new home and I only had $500 to my name. I taught myself how to rehab the property and put back on the market and had it rented within 4 hours! I have been creative in acquiring more properties and duplicating what I had done ever since.
In just short 4 years, I have exceeded my own goals. I own over 100 single family properties, 4 apartment complexes plus I am still to this day an active investor with a full team helping me. My portfolio continues to grow monthly. In the beginning, I didn't have any money or credit, but that didn't stop me from achieving my goals and dreams.
Today, my mission now is to help 1 million people just like me reach financial freedom. I want to teach you what I did and how you can duplicate my system of success.
At the Tampa REIA Meeting I will teach you…
Creative ways to make money right away
The Bullet Proof Offer
Security
Be in the top 1% of wealthy investors
The unstoppable mindset
Answers to your questions and more!
If you have the drive to build your wealth, then I can easily teach you the rest. Please join me on Thursday, August 8th at Tampa REIA from 5PM to 9PM at the Ramada Tampa Westshore located at 1200 N Westshore Blvd, Tampa, FL to learn more! I look forward to seeing you there! RSVP NOW!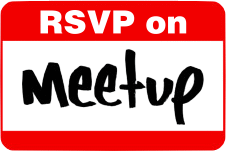 As always, Tampa REIA Members can attend our Tampa REIA Main Meeting event at no charge and Non-Members can Register Online for $15 or pay $20 at the door. Be sure to bring your business cards and flyers and join us for an evening of real estate deals, vendors, networking, education and fun! See you there!
*Meeting Agenda
5:00 PM: Tampa REIA Meeting-Before-the-Meeting with Don DeRosa
6:00 PM: Tampa REIA Main Meeting, Vendor Tradeshow & Networking
6:15 PM: Announcements, Introductions, Haves & Wants
7:30 PM: Feature Presentation with Vicky Schettini
9:05 PM: Door Prizes & Giveaways for Tampa REIA Members
9:30 PM: Late Night Networking at World of Beers in Westshore
*Please Note: Meeting agenda is subject to change.
5:00 PM in the Main Meeting Room
Meeting Before the Meeting
The High Tech Home Buyers Creative Deal Makers Subgroup
with

Don DeRosa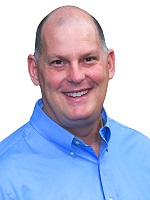 Join Don DeRosa every month at 5PM SHARP at our Meeting-Before-the-Meeting that we like to call the High Tech Home Buying Creative Deal Structuring Subgroup one hour BEFORE the Tampa REIA Main Monthly Event.
Don will teach you about the state-of-the-art tools and techniques you'll use to evaluate deals and figure out how to make them work – so you can work less and spend more time where you want, when you want and with whom you want.
Monthly Vendor Trade Show

At 5:00 PM in the Main Lobby, we have a Vendor Trade Show that lasts throughout the meeting where you can come out and meet many of our participating Business Members and Vendor Guests who help sponsor our meeting. See a full list of our vendors and sponsors below as they are added.
Vendor tables are limited, so any vendors wanting to reserve a table for the meeting can RSVP for a Vendor Table here. Vendor tables are reserved and setup on a first-come, first-serve basis.
What's Happening at Tampa REIA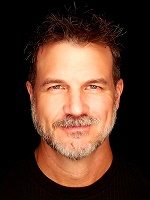 Starting at 6:20 PM, Dustin Griffin kicks off the Tampa REIA Main Monthly Event with updates and announcements. Dustin covers what's happening at Tampa REIA in the upcoming weeks and months such as upcoming workshops, webcasts, special events, members benefits and much more! Be sure to be in the main meeting room at 6:15 PM for your chance to be one of the first to receive a printed copy of The Profit Newsletter while supplies last.
Haves & Wants Marketing Session
At approximately 6:30 PM, we will be having the Haves & Wants Speed Marketing Session which gives our members the opportunity to quickly market deals they HAVE and to find deals they WANT. We also give our business members the opportunity to get up and say a few words about their businesses. Members who want to participate in the Haves & Wants Marketing Session must bring your flyers and get to the meeting early to get on our list of participants.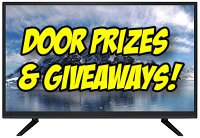 Door Prizes & Giveaways!*
All members who check in and attend the Tampa REIA Meeting will be entered into a drawing for a chance to win several Flat Screen LED TVs, a variety of Gift Cards (such as Home Depot, Lowes, Walmart, Amazon, etc), Flashlights, Phone Chargers and all sorts of other miscellaneous items that vary from meeting to meeting each month. *You must be present and in the room during the drawing to win. Door prizes and giveaways can change at any time for any reason. Non-Members and Vendors are not eligible to win.
9:30 PM: Late Night Networking at World of Beer
Late Nite Networking at World of Beer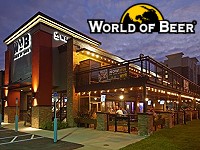 After the conclusion of the Tampa REIA Main Meeting (around 9:30PM), we will be reconvening at World of Beer located at 5311 Avion Park Dr across from the airport in Tampa Westshore for the "Meeting after the Meeting" with Tampa REIA Crew. Come eat, drink, network and have fun with us as hang out late into the night on Tampa Bay!
Diamond Members & Sponsors

New Western Acquisitions – An Investment Real Estate Brokerage whose primary focus is to provide discounted property to real estate investors. New Western provides discounted off market properties, in house financing, access to local contractors, and resources for any exit strategy. Read More>>

Fynanc – Learn "Financial Shortcuts" and create "Financial Happiness". Create a lifestyle where your personal finance system supports the experiences, relationships, and impact that make you happy. Read More>>
Platinum Members & Sponsors

American IRA – The American IRA mission is to provide the highest level of customer service in the self-directed retirement industry. Checkout our profile page and feel free to contact us for all of your IRA questions and needs. Read More>>
Trade Show Vendors

Foreclosures & Probates Daily – We are a nationwide lead provider for Investors, Realtors and Attorneys. We provide leads to suit your real estate needs such as Probates, Pre Probates, Inheritance, Lis Pendens, Auctions, Absentee Owners, Tax lates and Cash Buyers just to name a few. Read More>>

EquityPro Tampa Bay – A real estate brokerage specializing in investment real estate. Our primary focus is to help you identify properties that get you closer to your investment goals. Whether you're looking for rental properties, flips, just starting out or have multiple properties, we can help. Read More →
Posted on August 3, 2019 by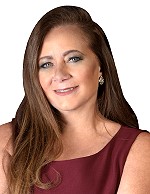 Four years ago, I was homeless. Now, I'm building homes for other people.
In 2012, I found myself working from paycheck-to-paycheck with ONLY $25 a month to spare. As a single mom, I wanted financial security for my child and I. I set out to make the right connections. I learned how flip homes in California. Although I had early success, legal expenses from the divorce were extracting all the profits. Undeterred, I was determined to build wealth and my legacy for my family. In 2074, my daughter graduated high school and started her new chapter going to LSUA. I was now one of the many women who have the empty-nest syndrome. I took a leap of faith and relocated to Jackson, MS to be closer to my only daughter. After several setbacks that left me homeless, I was finally able to close my first home with only $500 left to my name.
In 2018, I founded WIT (Whatever It Takes) Property Finders. I was already on track to accomplish my financial freedom building my wealth and legacy. From those humble beginnings, I stayed focused
and driven. I own and owned several multi-family complexes, over 700 SFRs (Single Family Residences), retail and commercial buildings. In the last four years, I have executed over 7,000 traditional and non-traditional transactions ranging from flips, buy and holds, notes, wraps, partials, and wholesales of single-family residences, multi-family, storage units, mobile home parks, retail and commercial buildings all combine totaling over $72 million in real estate.
Currently, I am the author of "Investing Real Estate Secrets," set to launch in August of 2019. My most recent accomplishment, I have completed my offer, "Wealth and Empowerment – Real Estate for Financial Freedom" product. My goal is to use my product and all of the knowledge I've gained over the last few years to help at least one million people. Once again, I am in full speed, determined to make a difference in other peoples lives.