How to Make More Money with Novations with Joe Dillon
Posted on July 6, 2022 by
Thu, July 14th
from 6PM-9PM In Person Live & On Zoom
TAMPA REIA LIVE
Meeting & Vendor Tradeshow
Thu, July 14th, 6PM-9PM
Make $200k+ More This Year with ZERO EXTRA Marketing Dollars Using This Exit Strategy
with

Joe Dillon

I hope you'll be joining us at Tampa REIA this month because Joe Dillon, a Real Estate Wholesaling Expert and Coach, we will cover how to execute a "NOVATION", an additional exit strategy you can utilize to DOUBLE your business, generate a few extra hundred thousand ADDITIONAL revenue this year, spending ZERO extra dollars on marketing.
Utilizing this strategy, you can capitalize on leads where sellers are asking retail value that you are most likely currently doing nothing with. If this is you, be sure to show up as this has the capacity to transform your business.
We will cover:
What a Novation is
How to determine if prospect is a good fit for Novation
The KEY TRANSITION phrase to jumpstart a Novation
The 7-Step ECG Process to Doing a Novation
Do some live role playing on the spot to help you master the pitch
Show you how much $$ you can make by implementing this strategy
Answers to your questions and more!
If you are struggling with inconsistent deal flow and sellers wanting too much for their home, then JOIN US at Tamp REIA with Joe Dillon as this is THE PRESENTATION that will save your business. RSVP Now below…
Joe Dillon is a Real Estate Wholesaling expert and Coach, whose superpower is to take existing and experienced investors doing 1 to 3 deals a month, and help them scale strategically to 5 to 10 deals a month.
Joe built a multi-million dollar wholesaling firm that was operating in 5 different markets and now has the best program in the industry for scaling from the Solo-wholesaler to a fully delegated team with systems and processes.
Joe's genius lies in his ability to systemize, structure, and process out this Real Estate acquisitions business and he's passionate about helping the right people elevate.
He has worked with over 300 wholesale businesses and understands very intimately what it takes to succeed in this business. He has several programs that have all been built to help investors close deals consistently and profitably. 
What separates Joe from others in the industry is that he holds absolutely nothing back, has the ability to truly break down the business in a simple to understand way, gives you all the tools you would need to succeed, and truly cares about the success of his clients.
Lastly, Joe is passionate about helping people not only become financially wealthy, but having the journey be meaningful and fulfilling, ultimately leading entrepreneurs that work with him to a higher level of life satisfaction and happiness.
*Meeting Day Agenda
*Please Note: Meeting agenda is subject to change.
Monthly Vendor Trade Show

At 6:00 PM in the Main Lobby, we have a Vendor Trade Show that lasts throughout the meeting where you can come out and meet many of our participating Business Members and Vendor Guests who help sponsor our meeting.
Vendor tables are limited, so any vendors wanting to reserve a table for the meeting can RSVP for a Vendor Table here. Vendor tables are reserved and setup on a first-come, first-serve basis.
Our Meeting Sponsors

Groundfloor is the only direct lender offering retail capital for short-term, residential real estate loans. Our borrowers get access to more flexible and efficient capital than a traditional bank or a hard-money lender. Read More>>


Foreclosures & Probates Daily – We are a nationwide lead provider for Investors, Realtors and Attorneys. We provide leads to suit your real estate needs such as Probates, Pre Probates, Inheritance, Lis Pendens, Auctions, Absentee Owners, Tax lates and Cash Buyers just to name a few. Call Tangie at (813) 563-0005 Ext 2 for a FREE Demo! Read More>>

EquityPro Tampa Bay – A niche real estate brokerage specializing in investment real estate. Our team's primary focus is to help you identify properties that get you closer to your investment goals. Whether you are looking for rental properties, flips, just starting out, or you have purchased multiple properties, our team of Advisors can help. Read More>>

JM Real Estate Capital – Helping real estate investors fund their real estate projects. Whether you're looking to fix & flip or start a full scale real estate project, JM Real Estate Capital is your go to supporter. Have a question for our team? We're ready and happy to help. Read More>>
What's Happening at Tampa REIA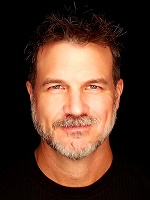 Starting at 6:30 PM, Dustin Griffin kicks off the Tampa REIA Main Monthly Event with updates and announcements. Dustin covers what's happening at Tampa REIA in the upcoming weeks and months such as upcoming workshops, webcasts, special events, members benefits and much more!
Haves & Wants Marketing Session
At a little after 6:45 PM, we will be having the Haves & Wants Speed Marketing Session which gives our members the opportunity to quickly market deals they HAVE and to find deals they WANT. We also give our business members the opportunity to get up and say a few words about their businesses. Members who want to participate in the Haves & Wants Marketing Session must bring your flyers and get to the meeting early to get on our list of participants.
Late Night Networking at World of Beer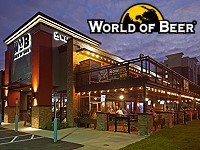 After the conclusion of the Tampa REIA Main Meeting (around 9:30PM), we will be reconvening at the World of Beer located at 5311 Avion Park Dr, Tampa, FL for the "Meeting After the Meeting" with Tampa REIA Crew. Come eat, drink, network and have fun with us as hang out late into the night in Tampa!