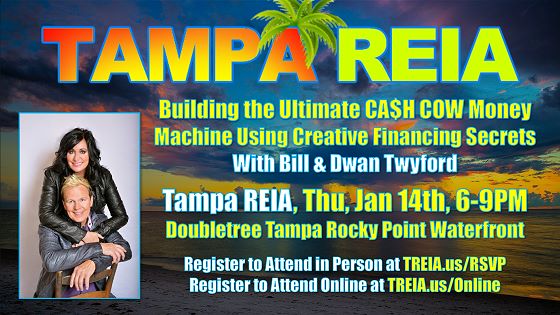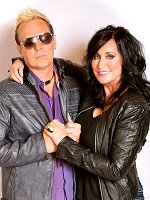 TAMPA REIA is BACK LIVE & IN PERSON on Thursday, January 14th from 6PM to 9PM with Bill & Dwan Twyford at the Doubletree Tampa Rockypoint Waterfront located at 3050 North Rocky Point Dr. West in Tampa, FL. We will also be doing our best to Broadcast Live to those that cannot attend in person.
If you recall, Bill and Dwan were our last speakers we had back in March as the Covid lockdown hit us all about 9 months ago. Now that things opened back up, we've asked Bill & Dwan to come back and pick up where they left off and help our members keep moving forward in their real estate investing business.
The Twyfords will be discussing "How to Create a Monthly Cash Cow Using Creative Financing Secrets That Have Been Hidden Since the 1800's!" RSVP NOW and come join us LIVE & IN PERSON (or Online) once more to learn how to invest like a Rockefeller regardless of who is President or for how long Covid lingers.
How many people do you know that lost it all in the crash of 2008?
How many of you or someone you know may be on the verge of losing it ALL right now because of COVID?
What secrets are seasoned investors using right now to make more money than they have ever made before?
Do you know that the greatest real estate investing opportunity is RIGHT HERE, RIGHT NOW in front of you in the Tampa Bay Market?
Do you realize that millionaires are being made in droves right now in real estate and other essential businesses?
What are the TOP THREE super stealth investing strategies that you need to implement right now?
The Twyfords have dug out a strategy used as far back as the 1800's by the Rockefeller family, which works better now that it did way back then.
RSVP for Tampa REIA Now and don't miss Bill Twyford, and his wife, Dwan Bent-Twyford! Since COVID has had us locked down and/or off track for so long, the Twyfords are jumping through the roof to share their 30 years of experience with you!
At this meeting Bill & Dwan will share as much of the following information with you as possible in an hour and a half:
How Michael made $50,000 on a CASH COW DEAL and how you can too
How building a monthly Cash COW is the key to surviving COVID, the future economy and coming out on top!
Why banks are begging investors to do short sales
The safest way to find foreclosure treasures today
Why knowing your numbers changes everything
The #1 reason most investors fail
What is happening in the COVID real estate market
Why you need a Business Plan to succeed
Why setting a schedule is the missing link to your success
The MAGIC words to say to get your deals closed
The #1 Exit Strategy during COVID
Why you need long-term rentals
Why quick flips have never been easier
How to close your deals using the proper documents
Protecting your assets
The best way to structure deals today
The exacts steps to build your real estate empire
Working the right zip codes
Answers to your questions…
RSVP NOW and join Dwan & Bill and Tampa REIA and let them show you how to create a duplicatable, 6 Figure Real Estate Investing Business over the next year. We look forward to seeing you again in person!
*Please Note: Meeting agenda is subject to change.

At 6:00 PM in the Main Lobby, we have a Vendor Trade Show that lasts throughout the meeting where you can come out and meet many of our participating Business Members and Vendor Guests who help sponsor our meeting.
Vendor tables are limited, so any vendors wanting to reserve a table for the meeting can RSVP for a Vendor Table here. Vendor tables are reserved and setup on a first-come, first-serve basis.


Foreclosures & Probates Daily – We are a nationwide lead provider for Investors, Realtors and Attorneys. We provide leads to suit your real estate needs such as Probates, Pre Probates, Inheritance, Lis Pendens, Auctions, Absentee Owners, Tax lates and Cash Buyers just to name a few. Call Tangie at (813) 563-0005 Ext 2 for a FREE Demo! Read More>>

EquityPro Tampa Bay – A niche real estate brokerage specializing in investment real estate. Our team's primary focus is to help you identify properties that get you closer to your investment goals. Whether you are looking for rental properties, flips, just starting out, or you have purchased multiple properties, our team of Advisors can help. Read More>>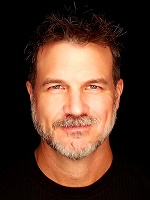 Starting at 6:30 PM, Dustin Griffin kicks off the Tampa REIA Main Monthly Event with updates and announcements. Dustin covers what's happening at Tampa REIA in the upcoming weeks and months such as upcoming workshops, webcasts, special events, members benefits and much more!
At a little after 6:45 PM, we will be having the Haves & Wants Speed Marketing Session which gives our members the opportunity to quickly market deals they HAVE and to find deals they WANT. We also give our business members the opportunity to get up and say a few words about their businesses. Members who want to participate in the Haves & Wants Marketing Session must bring your flyers and get to the meeting early to get on our list of participants.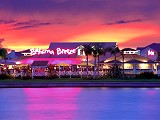 After the conclusion of the Tampa REIA Main Meeting (around 9:30PM), we will be reconvening at Bahama Breeze located at 3045 N Rocky Point Dr E in Tampa for the "Meeting after the Meeting" with Tampa REIA Crew. Come eat, drink, network and have fun with us as hang out late into the night on Tampa Bay!