What's Happening at Tampa REIA – August 7, 2022
Posted on August 7, 2022 by
Happening at Tampa REIA
Live In Person & Online Meetings
Thu, August 11th
from 6PM-9PM In Person Live & On Zoom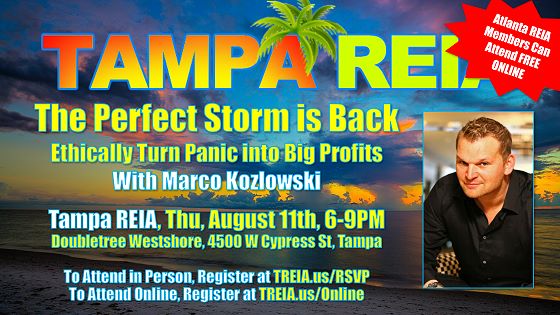 TAMPA REIA LIVE
Meeting & Vendor Tradeshow
Thu, August 11th, 6PM-9PM
The Perfect Storm is Back!
Learn How to Ethically Turn Panic into Profits
with

Marco Kozlowski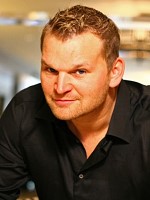 TAMPA REIA  meets on Thursday, August 11th from 6PM to 9PM with special guest speaker Marco Kozlowski at the Doubletree Westshore, 4500 W Cypress St, Tampa, FL with special guest speaker, Marco Kozlowski, who is going to talk about how the new rich build wealth ethically in chaotic times, buying the right real estate with minimal risk… and how anyone can copy their strategy, without using your own money or cred.
Here is a message from Marco about what you'll learn at the upcoming event at Tampa REIA…
Look, the Fed will never let you get ahead. Their mandate is literally to limit wage growth. Even though wages haven't even come CLOSE to keeping up with inflation over the years…
What I show folks…
Is how to make AS MUCH MONEY as you want…
With ZERO daily commute…
No knucklehead boss…
Working WHEN you want… WHERE you want… and HOW OFTEN you want…
Or NOT WORKING at all…
It's your choice.
And I'm telling you… Right now… this market cycle with all it's craziness is THE TIME to get into the real estate buying game…
We have a window of opportunity coming to buy absolutely life-changing assets…
It's been more difficult to find great deals in the seller's market we've had for a while (though Brett recently closed a deal, pocketing 6-figures at closing and 400k+ for life)…
But what's coming?
It'll be like a money-tree raining down cash-flowing deals all day long…
All you need is a big bucket (held together with knowledge and skills and NONE of your own moneyyy) to catch em.
Recessions are where the big moneyyyy is made, my friend. Don't miss out on this.
Because not only can regular folks like us do it with ZERO money or cred…
And no previous experience…
But… I'm showing you a PROVEN METHOD…
So you can use real estate as a 'vehicle'…
To generate INFINITE monthly passive income forever.
Many folks said this training changed their life…
Like Louis, who told me…
"I was skeptical but life is about taking chances. I'm not happy working, so I'm here to make a change – and this isn't that hard."
You see, once they realized how SIMPLE it is to make passive income from real estate…
By purchasing their first property…
Which will net them between $600 – $1000 per month FOREVER…
AND they can pull out $3000 cash at closing…
It woke something up inside them.
Because now they know…
Once they get that first property out of the way…
They can just repeat the process…
And eventually their J.O.B. becomes obsolete.
Pretty amazing, right?!
In fact, here's some of what we covered…
The wealth secret that gets money working for YOU (instead of you working for money)…
How to get in front of THOUSANDS of motivated sellers by using "The 5 D's"…
The lending secret where you can lock in financing for 5, 6 or even 7-figure properties… with zero credit or money down…
My step-by-step buying process that makes it almost IMPOSSIBLE for anyone to fail (I've perfected this method myself over the last 22+ years)…
So I'm giving you the opportunity to participate in this training at Tampa REIA on Thursday, August 11th from 6PM-9PM at the Doubletree Westshore, 4500 W Cypress St, Tampa, FL.
And you can get started on TRANSFORMING your future right now… Come join me!
If you are struggling with inconsistent deal flow and sellers wanting too much for their home, then JOIN US at Tamp REIA with Marco Kozlowski as this is THE PRESENTATION that will save your business. RSVP Now below…
*Meeting Day Agenda
*Please Note: Meeting agenda is subject to change.
Monthly Vendor Trade Show

At 6:00 PM in the Main Lobby, we have a Vendor Trade Show that lasts throughout the meeting where you can come out and meet many of our participating Business Members and Vendor Guests who help sponsor our meeting.
Vendor tables are limited, so any vendors wanting to reserve a table for the meeting can RSVP for a Vendor Table here. Vendor tables are reserved and setup on a first-come, first-serve basis.
Our Meeting Sponsors

Groundfloor is the only direct lender offering retail capital for short-term, residential real estate loans. Our borrowers get access to more flexible and efficient capital than a traditional bank or a hard-money lender. Read More>>


Foreclosures & Probates Daily – We are a nationwide lead provider for Investors, Realtors and Attorneys. We provide leads to suit your real estate needs such as Probates, Pre Probates, Inheritance, Lis Pendens, Auctions, Absentee Owners, Tax lates and Cash Buyers just to name a few. Call Tangie at (813) 563-0005 Ext 2 for a FREE Demo! Read More>>

EquityPro Tampa Bay – A niche real estate brokerage specializing in investment real estate. Our team's primary focus is to help you identify properties that get you closer to your investment goals. Whether you are looking for rental properties, flips, just starting out, or you have purchased multiple properties, our team of Advisors can help. Read More>>

JM Real Estate Capital – Helping real estate investors fund their real estate projects. Whether you're looking to fix & flip or start a full scale real estate project, JM Real Estate Capital is your go to supporter. Have a question for our team? We're ready and happy to help. Read More>>
What's Happening at Tampa REIA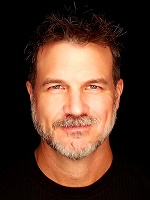 Starting at 6:30 PM, Dustin Griffin kicks off the Tampa REIA Main Monthly Event with updates and announcements. Dustin covers what's happening at Tampa REIA in the upcoming weeks and months such as upcoming workshops, webcasts, special events, members benefits and much more!
Haves & Wants Marketing Session
At a little after 6:45 PM, we will be having the Haves & Wants Speed Marketing Session which gives our members the opportunity to quickly market deals they HAVE and to find deals they WANT. We also give our business members the opportunity to get up and say a few words about their businesses. Members who want to participate in the Haves & Wants Marketing Session must bring your flyers and get to the meeting early to get on our list of participants.
Late Night Networking at World of Beer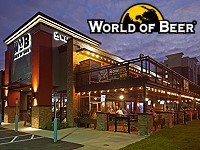 After the conclusion of the Tampa REIA Main Meeting (around 9:30PM), we will be reconvening at the World of Beer located at 5311 Avion Park Dr, Tampa, FL for the "Meeting After the Meeting" with Tampa REIA Crew. Come eat, drink, network and have fun with us as hang out late into the night in Tampa!
More Upcoming Events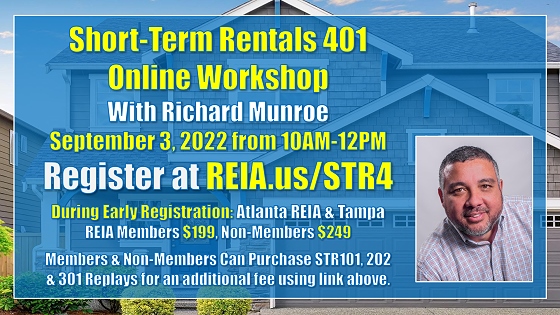 Weekly Meetings
Our Faceboook Groups for Posting & Finding Deals