What's Happening at Tampa REIA – May 12, 2022
Posted on May 12, 2022 by
Happening at Tampa REIA
Live In Person & Online Meetings
Thu, May 12th
from 6PM-9PM In Person Live & On Zoom
TAMPA REIA LIVE
Meeting & Vendor Tradeshow
Thu, May 12th, 6PM-9PM
Wholetailing Houses
For Massive Profits!
with

Lawrence Malloy
Did you know that one of the biggest challenges that most real estate investors face is they don't know what are the best exit strategies to use in our current market cycle.
Yes, this is true. One of the biggest problems I see is there are a ton of investors not maximizing the market cycle that we're in and not taking advantage of this incredible moment in time that we have in front of us.

I hope you'll be joining us at Tampa REIA this month because Lawrence Malloy, long time investor and President of GOREIA, will be presenting on one of the hottest exit strategies in Real Estate investing right now called "Wholetailing".
Lawrence will be doing a deep dive into Wholetailing and breaking down the process step-by-step to show you exactly why you should be implementing this strategy into your business model and show you exactly how this strategy has made him Millions over the last several years. This meeting will be all meat and potatoes as Lawrence is not holding back anything.
A few of the things Lawrence will be teaching you is…
How to find the deals and/or have the deals find you
How to evaluate the deals
How to become a transaction engineer
How to fund the deals, where to get the money from
Why we are in the perfect market cycle for Wholetailing
How to leverage this strategy into additional wealth building strategies
How doing less can make you more
How implementing this strategy will absolutely help you move the needle in your business.
Answers to your questions and so much more!
This presentation is based on showing you how to make more money doing the things that you are currently doing and adding a few more tools to the tool belt. If you have never heard Lawrence speak, then you are in for a real treat because he is 100% going to bring the heat! There will be a Q & A session at the end as he wants to make sure that everyone goes home with a comprehensive understanding on Wholetailing in 2022. RSVP Now below…
*Meeting Day Agenda
*Please Note: Meeting agenda is subject to change.
Monthly Vendor Trade Show

At 6:00 PM in the Main Lobby, we have a Vendor Trade Show that lasts throughout the meeting where you can come out and meet many of our participating Business Members and Vendor Guests who help sponsor our meeting.
Vendor tables are limited, so any vendors wanting to reserve a table for the meeting can RSVP for a Vendor Table here. Vendor tables are reserved and setup on a first-come, first-serve basis.
Our Meeting Sponsors


Foreclosures & Probates Daily – We are a nationwide lead provider for Investors, Realtors and Attorneys. We provide leads to suit your real estate needs such as Probates, Pre Probates, Inheritance, Lis Pendens, Auctions, Absentee Owners, Tax lates and Cash Buyers just to name a few. Call Tangie at (813) 563-0005 Ext 2 for a FREE Demo! Read More>>

EquityPro Tampa Bay – A niche real estate brokerage specializing in investment real estate. Our team's primary focus is to help you identify properties that get you closer to your investment goals. Whether you are looking for rental properties, flips, just starting out, or you have purchased multiple properties, our team of Advisors can help. Read More>>

JM Real Estate Capital – Helping real estate investors fund their real estate projects. Whether you're looking to fix & flip or start a full scale real estate project, JM Real Estate Capital is your go to supporter. Have a question for our team? We're ready and happy to help. Read More>>
What's Happening at Tampa REIA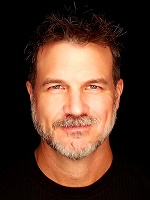 Starting at 6:30 PM, Dustin Griffin kicks off the Tampa REIA Main Monthly Event with updates and announcements. Dustin covers what's happening at Tampa REIA in the upcoming weeks and months such as upcoming workshops, webcasts, special events, members benefits and much more!
Haves & Wants Marketing Session
At a little after 6:45 PM, we will be having the Haves & Wants Speed Marketing Session which gives our members the opportunity to quickly market deals they HAVE and to find deals they WANT. We also give our business members the opportunity to get up and say a few words about their businesses. Members who want to participate in the Haves & Wants Marketing Session must bring your flyers and get to the meeting early to get on our list of participants.
Late Night Networking at World of Beer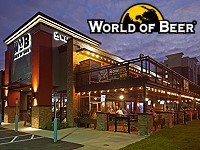 After the conclusion of the Tampa REIA Main Meeting (around 9:30PM), we will be reconvening at the World of Beer located at 5311 Avion Park Dr, Tampa, FL for the "Meeting After the Meeting" with Tampa REIA Crew. Come eat, drink, network and have fun with us as hang out late into the night in Tampa!
More Upcoming Events
Tuesday, May 17th at 1PM (Live at Job Site): Onsite Renovation Group meets on the 3rd Tuesday of each month at a different job site with your host, Jim Miera. This month we will be meeting at 1675 Summit Way, Dunedin, FL which is a 3 bedroom, 2 bath, 2 car garage pool home renovation being managed by Nina Ibrahimbegovic. Save the date, bring your questions, bring your business cards and come join us to learn to renovate houses and network for big profits!

Wednesday, May 18th at 11:30AM (Live in Clearwater): Tampa Clearwater Real Estate Group hosted by Jim Miera at Joe's Crab Shack, 2730 Gulf to Bay Blvd in Clearwater, FL. Join us again LIVE & In-Person once a month!

Thursday, May 19th at 6:30PM (LIVE in Madeira Beach): Beach REIA Investor Networking meets at Hooters Madeira Beach with your hosts Mark Lepzinski, Derick Outar & Dustin Griffin. 100 complimentary wings are available first come, first serve. Bring your deals, questions, flyers and business cards and come join us!
Weekly Meetings
Our Faceboook Groups for Posting & Finding Deals