Learn the Deal Beyond the Deal and Creative Deal Structuring at Tampa REIA
Posted on April 6, 2019 by
Thurs, April 11th at 5PM @ Doubletree Suites Tampa Bay
*Attend for Your Chance to Win a Flat Screen LED TV & More!
Tampa REIA Meeting & Vendor Tradeshow – April 11th
at the

Doubletree Suites Tampa Bay
The Deal Beyond the Deal
Creative Deal Structuring
with Mark Lepzinski & Kevin Kolinski

RSVP on Facebook or RSVP on Meetup
Tampa REIA Members Can Attend for no charge.
Guests Can RSVP Online Now for $15 or Pay $20 at the Door.
Join us at Tampa REIA on Thursday, April 11th from 5PM-9PM at the Doubletree Suites Tampa Bay located at 3050 North Rocky Point Dr. West in Tampa, FL with special guest speakers, Mark Lepzinski & Kevin Kolinski.
As many of you know, both Mark & Kevin are active real estate investors who do a lot of deals every month in the Tampa Bay area. They both like to buy houses "creatively" (rather than using all cash, all the time) with techniques such as seller financing, subject-to, wraps, lease-options, options, trades and more!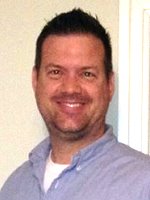 Join us at Tampa REIA to learn all about "The Deal Beyond the Deal" as well as "Creative Deal Structuring" from two local investors who are always making deals happen. No matter what the real estate problem might be, these two have the solution.
Join us at the meeting to learn…
How they find deals
Purchase strategies they use
How they structure deals creatively
How the present creative offers to the seller and get them to say "yes"
How they negotiate creative deals and get the seller to say "yes"
When they pay all cash and when they don't
How they get their deals funded
What exit strategies they use for their creative deals
Answers to your questions and more!
We look forward to seeing you at this great event. RSVP NOW & DON'T MISS IT!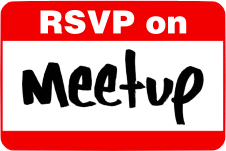 As always, Tampa REIA Members can attend our Tampa REIA Main Meeting event at no charge and Non-Members can Register Online for $15 or pay $20 at the door. Be sure to bring your business cards and flyers and join us for an evening of real estate deals, vendors, networking, education and fun on Thursday, April 11th! See you there!
*Meeting Agenda
5:00 PM: Tampa REIA Meeting-Before-the-Meeting with Don DeRosa
6:00 PM: Tampa REIA Main Meeting, Vendor Tradeshow & Networking
6:15 PM: Announcements, Introductions, Haves & Wants
7:30 PM: Feature Presentation with Mark Lepzinski & Kevin Kolinski
9:30 PM: Late Night Networking at Bahama Breeze
*Please Note: Meeting agenda is subject to change.
The High Tech Home Buyers Creative Deal Makers Subgroup
April 11th @ 5PM Sharp
The Meeting Before the Meeting
Making Sellers Multiple Offers in Minutes!
with Don DeRosa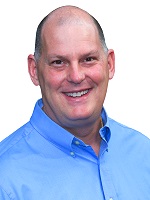 Hey folks, Don DeRosa here… I'd like to personally invite you to kick off the monthly Tampa REIA Meeting with me on April 11th at 5PM Sharp. At this session I will show you how to become a transaction engineer and how to do something with every single lead you get.
Have you ever had a lead that you didn't know what to do with, or a lead that you wish you had more options? Having multiple option on every deal could make all the difference in the world. The age old saying "the more you know, the more you make" really does apply in real estate investing.
I will be discussing, multiple offer strategies, negotiating and creative offer making. I will also show you how to use my patented "Easy Offer Maker" to make profitable offers every time, using multiple strategies like, owner finance, subject to, options and lease options. If you want to learn how to make money at everything you get your hands on then come see me at 5PM SHARP on Thursday, April 11th.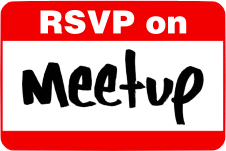 Monthly Vendor Trade Show

At 5:00 PM in the Main Lobby, we have a Vendor Trade Show that lasts throughout the meeting where you can come out and meet many of our participating Business Members and Vendor Guests who help sponsor our meeting. See a full list of our vendors and sponsors below as they are added.
Vendor tables are limited, so any vendors wanting to reserve a table for the meeting can RSVP for a Vendor Table here. Vendor tables are reserved and setup on a first-come, first-serve basis.
What's Happening at Tampa REIA

Starting at 6:20 PM, Dustin Griffin kicks off the Tampa REIA Main Monthly Event with updates and announcements. Dustin covers what's happening at Tampa REIA in the upcoming weeks and months such as upcoming workshops, webcasts, special events, members benefits and much more! Be sure to be in the main meeting room at 6:15 PM for your chance to be one of the first to receive a printed copy of The Profit Newsletter while supplies last.
Haves & Wants Marketing Session
At approximately 6:30 PM, we will be having the Haves & Wants Speed Marketing Session which gives our members the opportunity to quickly market deals they HAVE and to find deals they WANT. We also give our business members the opportunity to get up and say a few words about their businesses. Members who want to participate in the Haves & Wants Marketing Session must bring your flyers and get to the meeting early to get on our list of participants.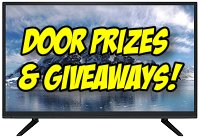 Door Prizes & Giveaways!*
All members who check in and attend the Tampa REIA Meeting will be entered into a drawing for a chance to win several Flat Screen LED TVs, a variety of Gift Cards (such as Home Depot, Lowes, Walmart, Amazon, etc), Flashlights, Phone Chargers and all sorts of other miscellaneous items that vary from meeting to meeting each month. *You must be present and in the room during the drawing to win. Door prizes and giveaways can change at any time for any reason. Non-Members and Vendors are not eligible to win.
9:30 PM: Late Night Networking at Bahama Breeze
Late Nite Networking at Bahama Breeze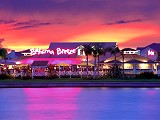 After the conclusion of the Tampa REIA Main Meeting (around 9:30PM), we will be reconvening at Bahama Breeze located at 3045 N Rocky Point Dr E in Tampa for the "Meeting after the Meeting" with Tampa REIA Crew. Come eat, drink, network and have fun with us as hang out late into the night on Tampa Bay!
Diamond Members & Sponsors

New Western Acquisitions – An Investment Real Estate Brokerage whose primary focus is to provide discounted property to real estate investors. New Western provides discounted off market properties, in house financing, access to local contractors, and resources for any exit strategy. Read More>>

Fynanc – Learn "Financial Shortcuts" and create "Financial Happiness". Create a lifestyle where your personal finance system supports the experiences, relationships, and impact that make you happy. Read More>>
Platinum Members & Sponsors

American IRA – The American IRA mission is to provide the highest level of customer service in the self-directed retirement industry. Checkout our profile page and feel free to contact us for all of your IRA questions and needs. Read More>>
Trade Show Vendors

Foreclosures & Probates Daily – We are a nationwide lead provider for Investors, Realtors and Attorneys. We provide leads to suit your real estate needs such as Probates, Pre Probates, Inheritance, Lis Pendens, Auctions, Absentee Owners, Tax lates and Cash Buyers just to name a few. Read More>>

VESADO – Our team of experts have an intricate understanding of every aspect of real estate investing. Whether you are working on your first investment property or you're buying your fiftieth we have the resources and knowledge to exceed your expectations. More>>

EquityPro Tampa Bay – A real estate brokerage specializing in investment real estate. Our primary focus is to help you identify properties that get you closer to your investment goals. Whether you're looking for rental properties, flips, just starting out or have multiple properties, we can help. Read More →
nuviewira.com