Author Archive
Posted on November 1, 2017 by
Thurs, November 9th at 5PM @ Doubletree Suites Tampa Bay
TWO Meetings in One This Month!
The Meeting-Before-the-Meeting & Main Meeting. See Agenda Below…
Tampa REIA Meeting & Vendor Tradeshow – November 9th
at the

Doubletree Suites Tampa Bay
Lease Purchase's That Will
Make You A Minimum Of
$10,000 Every Time!
With Special Guest, Scott Ulmer
RSVP on Facebook or RSVP on Meetup
Tampa REIA Members Can Attend for no charge.
Guests Can RSVP Online Now for $15 or Pay $20 at the Door.
If you are willing to risk your time to learn the exact, step-by-step blueprint on how to generate $10,000 paydays per deal, but not risk your hard-earned cash or cred, then please stop what you're doing and mark your calendar for the Tampa REIA Main Monthly Event on Thursday, November 9th from 5PM to 9PM at the 3050 North Rocky Point Dr West in Tampa, FL.
PLEASE NOTE: The Meeting-Before-The-Meeting starts at 5PM. The Main Meeting starts at 6PM.
Scott Ulmer bought his first home when he was 14 years old, and started investing full-time right after high school. Since then he has done over 1,500 real estate transactions, specializing in non-traditional, creative, no-money, no-cred style deals.
Using his years of experience, Scott pioneered a new and innovative approach to investing in which even the novice can use to build an immediate Cash Flow of $1,000 to $10,000 or more a month using his unique Lease-Purchase program. ANYONE at ANY level can start investing in real estate in today's market with little money and no cred with this technique coined "ABLE" (Assembling Buyer Lease Estates).
A Buyer Lease Estate is a structured agreement created with sellers where the seller agrees to accept payments towards the purchase of their home for a predetermined price, monthly payment and time frame. They then are able to offer that home for sale to folks who can afford to buy a home but cannot walk into a bank and qualify for a traditional mortgage today.
His platform is like nothing else you've seen out there. You may think you know about Lease-Options and Lease-Purchases, but you will be blown away by the systems, processes, scripts and essential details that makeup this strategy. Not to mention the fact that these deals average $10,000.00 each.
If You Want To Know How To:
How to find and qualify leads, and put sellers under contract using his one-of-a-kind script and approach
How to overcome common seller objections and rebuttals
Real deal examples, walking you through from A to Z, from contract to close
Examples of the fool-proof and high-response marketing techniques we use every day, and how to handle the massive response
How They Earn A Minimum Of $10,000 Per Deal And How You Can Too and much more!
You won't want to miss how Scott shows you how to develop immediate and massive cash flow in this new challenging real estate environment. All this is happening at the Tampa REIA Main Meeting on Thursday, November 9th from 5PM to 9PM at the Doubletree Suites Tampa Bay located at 3050 North Rocky Point Dr West in Tampa, FL. We are looking forward to seeing you at the meeting!
As always, Tampa REIA Members can attend the event at no charge and Non-Members can Register Online for $15 or pay $20 at the door. Be sure to bring your business cards and flyers and join us for an evening of real estate deals, vendors, networking, education and fun! See you there!
If you want to learn how to grow your business exponentially,without the head and heart aches that could come along with it, please RSVP for Tampa REIA's Main Monthly Meeting and we will see you here!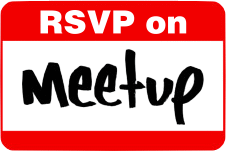 As always, Tampa REIA Members can attend the event at no charge and Non-Members can Register Online for $15 or pay $20.00 at the door. Be sure to bring a pen and paper to take lots of notes, plenty of business cards for networking and flyers for marketing your investment properties for sale. See you there!
*Meeting Agenda
5:00 PM
:
NEW

Tampa REIA Meeting-Before-the-Meeting with Don DeRosa
6:00 PM: Tampa REIA Main Meeting & Vendor Tradeshow & Networking
6:15 PM: Announcements, Introductions, Haves & Wants
7:30 PM: Feature Presentation with Scott Ulmer
9:30 PM: Late Night Networking at Bahama Breeze
*Please Note: Meeting agenda is subject to change.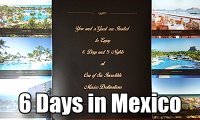 WIN A VIP EXPERIENCE JUST FOR YOU: All participants who attend the Tampa REIA Meeting will entered into a drawing for a chance to win a *Complimentary 6 Day, 5 Night Stay for You and a Guest at One of 6 Incredible Mexico Destinations! *You must be present at the meeting to win. Giveaway does not include dining, transportation, transfers, taxes, upgrades, etc.
November 9th
Meeting-Before-the-Meeting
Making Your First Check Flipping A House In 30 Days
with Don DeRosa at 5PM
Flipping houses is one of the quickest and easiest ways to start building wealth especially if you don't use any of your own money or cred. There is no one better to teach you how to get started in real estate than Don DeRosa. Whether you want to be a full-time investor or just getting started part-time, let Don show you how to get started in real estate and get paid within 30 days.
During the mini workshop Don will share the following:
The Five Pillars of Real Estate Investing
How to stay focused on what is important
Wholesaling-What it is and How it works
Top 5 methods to finding deals with the most profit potential
How to determine the value of a property so you can flip it quick
How to find all the money you need within seconds
How to use technology as your friend
How to cut through all the NOISE
And much more…
Its an amazing time to be a real estate investor. Don't look back 5 years from now and wish you had acted. Learn how to buy right… Learn to Make More and Work Less, Right Now!
Join Don DeRosa every month at our NEW High Tech Home Buying Creative Deal Structuring Subgroup one hour BEFORE the Tampa REIA Main Monthly Event. Don will teach you about the state-of-the-art tools and techniques you'll use to evaluate deals and figure out how to make them work – so you can work less and spend more time where you want, when you want and with whom you want.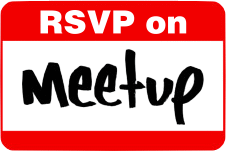 9:30PM: Late Night Networking at Bahama Breeze
Late Nite Networking at Bahama Breeze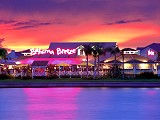 After the conclusion of the Tampa REIA Main Meeting (around 9:30PM), we will be reconvening at Bahama Breeze located at 3045 N Rocky Point Dr E in Tampa for the "Meeting after the Meeting" with Tampa REIA Crew. Come eat, drink, network and have fun with us as hang out late into the night on Tampa Bay!