Archive for November, 2018
Posted on November 3, 2018 by
Thurs, November 8th at 5PM @ Doubletree Suites Tampa Bay
*Attend for Your Chance to Win a Flat Screen LED TV & More!
Tampa REIA Meeting & Vendor Tradeshow – November 8th
at the

Doubletree Suites Tampa Bay
Wholesaling Real Estate:
What is Working Today
& What is Not
with Tom Krol
RSVP on Facebook or RSVP on Meetup
Tampa REIA Members Can Attend for no charge.
Guests Can RSVP Online Now for $15 or Pay $20 at the Door.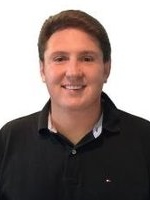 Join us at the Tampa REIA Main Meeting on Thursday, November 8th from 5PM-9PM at the Doubletree Suites Tampa Bay located at 3050 North Rocky Point Dr. West in Tampa, FL where Tom Krol will be discussing the Greatest Real Estate Business… Wholesaling. Tom will be talking about what is working today and what is not when it comes to wholesaling houses for fast cash.
For those of you that may not be familiar with Wholesaling yet, it is the art of finding bargain (discounted) properties and passing those bargains along to bargain hunters for profit.
During Tom's presentation you will learn…
Keep revenue in first position
Target motivated sellers everyone else is ignoring
Take Massive Imperfect Action
Replace education with instruction
Get out of your own way
Treat wholesaling like a pawn shop instead of a real estate business
Price a house in 30 seconds
Keep an attitude of progress, not perfection
Become who you need to be in order to be a millionaire
And totally automate your business with delegation instead of tools and systems!
Answers to your questions and much more!
Tom is the founder of Wholesaling Inc and PSL Homebuyers and is considered to be one of the most successful Real Estate Wholesalers in the country. Through his unique approach to Real Estate investing, Tom has bought and sold numerous properties across the country and has taught aspiring Real Estate investors how to do the same. His no-nonsense, "step by step" coaching methods along with his passion to help others succeed has created a loyal "Tribe" of Wholesaling Rhinos!
Come join us on Thursday, November 8th at Tampa REIA and learn one of the simplest, fastest and most affordable ways to invest in real estate! RSVP NOW & DON'T MISS IT!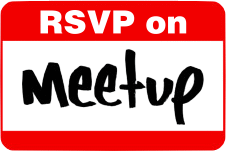 As always, Tampa REIA Members can attend our July Main Meeting event at no charge and Non-Members can Register Online for $15 or pay $20 at the door. Be sure to bring your business cards and flyers and join us for an evening of real estate deals, vendors, networking, education and fun on Thursday, November 8th! See you there!
*Meeting Agenda
5:00 PM: Tampa REIA Meeting-Before-the-Meeting with Don DeRosa
6:00 PM: Tampa REIA Main Meeting, Vendor Tradeshow & Networking
6:15 PM: Announcements, Introductions, Haves & Wants
7:30 PM: Feature Presentation with Tom Krol
9:30 PM: Late Night Networking at Bahama Breeze
*Please Note: Meeting agenda is subject to change.
The High Tech Home Buyers Creative Deal Makers Subgroup
Nov 8th Meeting Before the Meeting
How to be a
Professional Dealmaker!
with Don DeRosa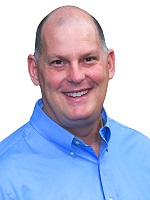 Join Don DeRosa this month at the High Tech Home Buying Creative Deal Structuring Subgroup (AKA the "Meeting Before the Meeting") as he discusses how to be a Professional Dealmaker. Come bring your difficult deals and see how Don can turn a nothing deal into cold hard cash. He is going to show you how you can turn even the ugliest deal into money in the bank.
At this meeting he will discuss…
How to run comps quickly
What costs you need to take into consideration when you buy
How to quickly assess repairs
How to handle holding cost
And then what costs you need to consider when you go to sell
Answers to your questions and more!
He will show a very quick and easy way to push a few buttons and get a green light or red light on every deal and how you should make a minimum of 20k on every flip and a minimum of $400 per month in rental income. Bring your most difficult deals and see if Don can help you make money.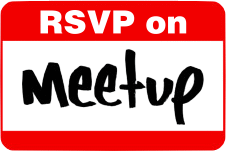 Monthly Vendor Trade Show

At 5:00 PM in the Main Lobby, we have a Vendor Trade Show that lasts throughout the meeting where you can come out and meet many of our participating Business Members and Vendor Guests who help sponsor our meeting. See a full list of our vendors and sponsors below as they are added.
Vendor tables are limited, so any vendors wanting to reserve a table for the meeting can RSVP for a Vendor Table here. Vendor tables are reserved and setup on a first-come, first-serve basis.
What's Happening at Tampa REIA

Starting at 6:20 PM, Dustin Griffin kicks off the Tampa REIA Main Monthly Event with updates and announcements. Dustin covers what's happening at Tampa REIA in the upcoming weeks and months such as upcoming workshops, webcasts, special events, members benefits and much more! Be sure to be in the main meeting room at 6:15 PM for your chance to be one of the first to receive a printed copy of The Profit Newsletter while supplies last.
Haves & Wants Marketing Session
At approximately 6:30 PM, we will be having the Haves & Wants Speed Marketing Session which gives our members the opportunity to quickly market deals they HAVE and to find deals they WANT. We also give our business members the opportunity to get up and say a few words about their businesses. Members who want to participate in the Haves & Wants Marketing Session must bring your flyers and get to the meeting early to get on our list of participants.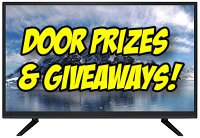 Door Prizes & Giveaways!*
All members who check in and attend the Tampa REIA Meeting will be entered into a drawing for a chance to win several Flat Screen LED TVs, a variety of Gift Cards (such as Home Depot, Lowes, Walmart, Amazon, etc), Flashlights, Phone Chargers and all sorts of other miscellaneous items that vary from meeting to meeting each month. *You must be present and in the room during the drawing to win. Door prizes and giveaways can change at any time for any reason. Non-Members and Vendors are not eligible to win.
9:30 PM: Late Night Networking at Bahama Breeze
Late Nite Networking at Bahama Breeze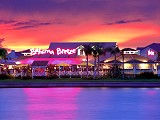 After the conclusion of the Tampa REIA Main Meeting (around 9:30PM), we will be reconvening at Bahama Breeze located at 3045 N Rocky Point Dr E in Tampa for the "Meeting after the Meeting" with Tampa REIA Crew. Come eat, drink, network and have fun with us as hang out late into the night on Tampa Bay!
Diamond Members & Sponsors

New Western Acquisitions – An Investment Real Estate Brokerage whose primary focus is to provide discounted property to real estate investors. New Western provides discounted off market properties, in house financing, access to local contractors, and resources for any exit strategy. Read More>>

Fynanc – Learn "Financial Shortcuts" and create "Financial Happiness". Create a lifestyle where your personal finance system supports the experiences, relationships, and impact that make you happy. Read More>>
Platinum Members & Sponsors

American IRA – The American IRA mission is to provide the highest level of customer service in the self-directed retirement industry. Checkout our profile page and feel free to contact us for all of your IRA questions and needs. Read More>>
Trade Show Vendors

Foreclosures & Probates Daily – We are a nationwide lead provider for Investors, Realtors and Attorneys. We provide leads to suit your real estate needs such as Probates, Pre Probates, Inheritance, Lis Pendens, Auctions, Absentee Owners, Tax lates and Cash Buyers just to name a few. Read More>>

Auction.com – The nation's leading online real estate marketplace, having sold over $34 billion in real estate assets. Auction.com's mission is to provide the most trusted online real estate marketplace, making transactions easier and more transparent. Read More>>

VESADO – Our team of experts have an intricate understanding of every aspect of real estate investing. Whether you are working on your first investment property or you're buying your fiftieth we have the resources and knowledge to exceed your expectations. More>>
Posted on November 3, 2018 by
Friday, Nov 9th at 6PM-LATE in Tampa, FL
The Property Protégé Group
Join Us for PPG Coaching
We'll Be Covering…
Negotiating with Sellers!
Fri, Nov 9th at 6PM-LATE
Would You Like to Learn How to Invest in Real Estate with a Team of Like Minded Investors?
Attend Your 1st Meeting at NO CHARGE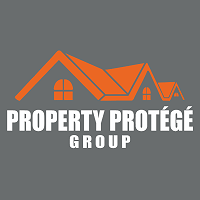 Are you wanting to learn how to invest in real estate but don't know where to begin, how to really crank things up or don't want to do it alone?
If so, please join us Friday at 6PM at the Property Protege Group hosted by Don DeRosa and Dustin Griffin at Vesado Office, 2203 N Lois Ave, 12th Floor, Suite 1210, Tampa, FL. 
ALL TAMPA REIA MEMBERS ARE WELCOME TO ATTEND THEIR FIRST PPG MEETING AT NO CHARGE, but seating is extremely limited, so arrive early to get a seat.
The Property Protege Group (PPG) is a private coaching group led by Don and Dustin that meets in-person in Tampa, Atlanta or Online via Facebook Live for PPG Members that cannot attend in-person (Replays are available for PPG members who can't attend live). The first part of the meeting is educational and the second part is where we evaluate your deals and decide if they are a deal or no deal.
If you are interested in becoming a better, more profitable investor, those of us in PPG are here to help! PPG was created for new investors and existing investors who want to take their investing to the next level and beyond with the help of others!
If you are interested in learning more about the PPG program, we invite our Tampa REIA Members to attend their first Tampa PPG Meeting as our guest at the Vesado Office in Tampa at 6PM so you can check us out. We look forward to seeing you there!
At PPG, we will be coving topics such as:
How to locate properties and motivated sellers
How to pre-screen sellers and properties
How to analyze deals
How to determine repair costs
How to determine property value before and after repair
How to construct multiple offers
How to present and negotiate your offers
How to put properties under contract and complete the paperwork
Where to find the money to fund your deals
How to find buyers and sell houses fast
Wholesaling and how it works
Buying & selling pretty houses with creative terms
Finding deals with the most profit potential
How to avoid pitfalls and minimize risk
How to find leads on your mobile device
How to automate and systematize your business using mobile technology
And much more!
If you would like to take your investing business to the next level, don't miss the opportunity to be a part of the Property Protégé Group!
Posted on November 3, 2018 by
Sat, Nov 10th in Tampa, FL
Creative Deal
Structuring Workshop
Learn How to Become a Transaction Engineer & Put Together Deals When Others Can't!
A Full Day Real Estate Investor Immersion Workshop
with Don DeRosa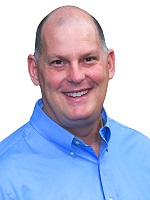 When you come across a lead, do you know how to look at the information, analyze it and determine what to do with it next? There's nothing worse than losing a deal because you don't know multiple ways to structure the deal and how to present multiple offers to the seller.
We are in the midst of a sellers' market. Although I wish it would never end, that simply isn't possible. As Sir Isaac Newton once said "what goes up must come down". He was referring to gravity of course, but the same can be said for real estate.
I want you to learn NOW, how to buy properties with no money down or with as little as possible because you can't and shouldn't always rely on traditional funding and traditional methods.
To be a good, creative deal structurer, two things need to happen…
You need to become a problem solver. The better you understand the problem, the more solutions you can offer your seller.
You need to become your seller's partner. It needs to be a win-win scenario for everyone.
During the Creative Deal Structuring Workshop, I'm going to teach you how to collect the right information, how to analyze the details and then how to use it to create a win-win solution for you and your seller.
At this event, you will learn how to:
Ask the right kind of questions
How to perform proper due diligence
How to structure three different deals on each lead
How to become a top 1% by using techniques such as "subject to" owner financing, options, lease purchases and many more
How to structure deals that eliminate/limit your need for cash or credit
All this, plus answers to your questions and much more!
So join me, Don DeRosa, at the Creative Deal Structuring Workshop on Saturday, November 10th, 2018 from 9AM to 6PM at the Doubletree Suites Tampa Bay located at 3050 North Rocky Point Dr West in Tampa, FL as we discuss multiple offer strategies, negotiating and creative deal offer making.
I will also show you how to use my "Easy Offer Maker" to make profitable offers every time, using multiple strategies like owner financing, subject to, options and lease-options. If you want to learn how to make money on every lead you get your hands on, then REGISTER NOW and come join us to learn how to structure deals creatively and become a transaction engineer.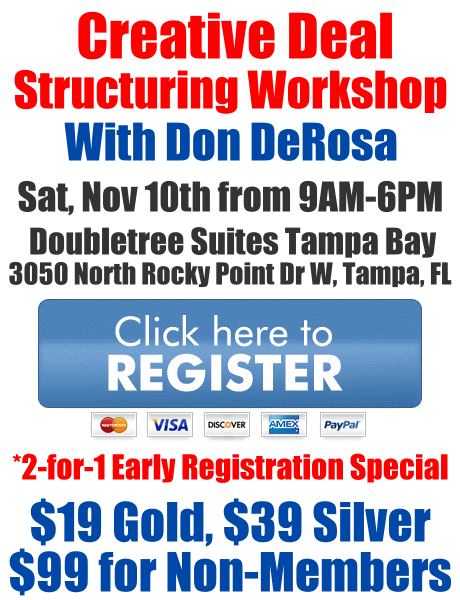 *PLEASE NOTE:  The 2-for-1 Early Registration Special is for Members Only. Tuition price will increase and will be per person after Early Registration Expires. Register now and save! Date, time and location are subject to change. Renew your Tampa REIA Membership or Join Tampa REIA as a Silver or Gold Member prior to registering and you can attend this event for FREE. You can join Tampa REIA at membership.tampareia.com.