Author Archive
Sat & Sun, June 21st & 22nd in Atlanta, GA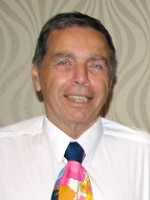 Tampa REIA is very excited to announce the legendary Peter Fortunato will teach his two day Real Estate Acquisition Techniques Class in Atlanta, GA on June 21st and 22nd at the Hilton Garden Inn – Atlanta Airport Millenium Center located at 2031 Sullivan Road, College Park, GA. This will be two full days of deal-structuring discussion and debate, with case studies, on how to become financially secure by using real estate as the catalyst.
Keep reading to find out more about the event and the special discounted price Peter has extended to our Tampa REIA members, friends and followers who wish to attend this life changing training event.
For those of you that don't know Peter, he is one of the greatest creative real estate investing minds in the country. Peter teaches creative real estate investing ideas, techniques and strategies that are truly unlike all other real estate trainers. What he teaches will allow anyone to quickly build an income stream from real estate assets and allow them to become financially independent by purchasing well selected real estate that will income for many years to come.
Peter will present two days of lecture and of discussion, with case studies, regarding why and how to acquire benefits using real estate. Questions and debate are highly encouraged!
Peter clearly and patiently describes cases including:
Capitalism and Freedom
Non-Institutional Financing
The Subjectivity of Value
Maximizing Income
Discomfort = Opportunity
Good Deals are Made (not found)
From Promises to Property
Involving Family and Friends
Leases with & without Options
Minimizing Risks and Liability
Seller Involvement & Financing
Create Solutions & Your Future

Contracts to Acquire
Contracts to Sell
Master Leases
Lease Option Style Contracts
Seller Financed Notes
Assignment of Contracts
Option Contracts
Debt Assumption Agreements
Equity Participation Note
Checklists & Escrow Directions
Exchange Contracts
And Other Interesting Documents
The Real Estate Acquisition Seminar Workbook includes:
Contracts to Acquire
Contracts to Sell
Master Leases
Lease Option Style Contracts
Seller Financed Notes
Assignment of Contracts

Option Contracts
Debt Assumption Agreements
Equity Participation Note
Checklists & Escrow Directions
Exchange Contracts
And Plenty of Other Interesting Documents