Author Archive
Posted on November 4, 2014 by
Thurs, Nov 13th at 6:00 PM @ Doubletree Suites Tampa Bay
Tampa REIA – November 13th
at the

Doubletree Suites Tampa Bay
Using the Law to Make Money & Protect Your Assets!
with Attorney Lee Phillips
Tampa REIA Members Can Attend at No Charge & Guests for $10.
RSVP Online Now to Attend the Meeting.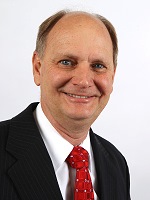 Tampa REIA is very excited to announce that Attorney Lee Phillips, Counselor to the United States Supreme Court, will be speaking at our Tampa REIA Main Meeting on Thursday, November 13th at the Doubletree Suites Tampa Bay located at 3050 North Rocky Point Dr West in Tampa, FL which starts at 6:00 PM. Lee is an engaging, dynamic speaker and has trained over a million people throughout the United States helping them understand the law and how to use it to their benefit. You will really enjoy his ability to present this critical information in a clear and often humorous manner.
Lee will teach you how to reposition yourself in the law so that you can go out and make more money than you have ever thought possible. Yes, a good knowledge of the law will actually let you make more money. But in today's lawsuit happy society, making it isn't enough. You also have to know how to protect your wealth and your ass-ets, or someone will take it away from you. It might be your tenants, the IRS, the EPA, the government regulations or some greedy lawyer. Unless you are shielded, everything you have can be lost.
Only a small number of people ever learn the secrets to shield their assets from attack. At the meeting, Lee will teach you the legal strategies he has developed for his wealthiest clients so you can use them too. Imagine being able to use the power of the law to make more money and keep what you get. You will learn…
Nine Legal loopholes that will let you grow wealth faster than you ever thought possible
The #1 asset protection structure that the wealthy use to guard against business failure, accidents, lawsuits
Important tax tips the IRS doesn't want us to know
How to avoid hidden dangers that take away peace of mind and financial security
Discover amazing secrets about using Trusts like a master
His presentations show you how to save thousands in legal fees and fully protect yourself, your family and your business. Only a small number of people ever learn the secrets to shield their assets from attack. In today's litigious society, you could lose everything you have worked your whole life for because of something your kid, your parent or your tenant does.

*Meeting Agenda

6:00 pm: Tampa REIA Meeting in Tampa
6:15 pm: Announcements, Introductions, Haves & Wants
7:30 pm: Main Presentation with Attorney Lee Phillips
9:30 pm: Late Night Networking at Whiskey Joe's Bar & Grill
*Please Note: Meeting agenda is subject to change.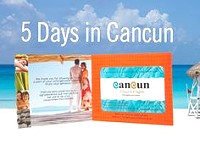 WIN A 4 NIGHT STAY IN CANCUN: All participants who attend the Tampa REIA Meeting will entered into a drawing for a chance to win a *Complimentary 5 Day, 4 Night Stay in Cancun! *You must be present at the meeting to win. Giveaway does not include dining, transportation, transfers, taxes, upgrades, etc.
Late Night Networking at Whiskey Joe's Bar & Grill

After the conclusion of the Tampa REIA Main Meeting (around 9:30PM), we will be reconvening at Whiskey Joe's Bar & Grill located at 7720 West Courtney Campbell Causeway in Tampa for the "Meeting after the Meeting". Come eat, drink, network and have fun with us as hang out late into the night on Tampa Bay!