Author Archive
Posted on December 4, 2015 by
Thurs, December 10th at 6PM @ Doubletree Suites Tampa Bay
Tampa REIA – December 10th
at the

Doubletree Suites Tampa Bay
Creative Deal Structuring is Not Only Important, But Essential to Your Real Estate Business
Tampa REIA Members Can Attend for FREE.
Guests Can RSVP Online Now for $15 or Pay $20 at the Door.



Tampa REIA Members Please RSVP on Meetup.com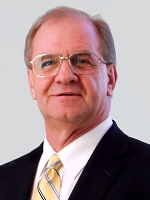 Tampa REIA is excited to announce that Larry Harbolt, local real estate investing expert, will be the special guest speaker at our Main Monthly Meeting on Thursday, December 10th at 6PM. The meeting will take place at the Doubletree Suites Tampa Bay located at 3050 North Rocky Point Dr West in Tampa, FL. Larry will be sharing his wealth of knowledge with us about structuring deals in ways that avoid using banks for financing at all costs.
Due to the much stricter qualifications banks are requiring their borrowers to adhere to today, it has become nearly impossible for many investors to get any type of institutional financing, especially those who have less than stellar credit and small cash reserves. This problem has, and will continue to eliminate a lot of investors from the business, especially those in the early years of their investing career.
How would you like to learn how to structure deals so that you will never need to beg for a loan from any lender ever again? Larry is going to share with you multiple ways to structure and finance the deals you do regardless of your financial situation. You can them use these strategies every day for the rest of your life, no matter how your personal situation may or may not change. By using these techniques, you can quickly become financially free by buying houses and doing deals over and over without ever having to take any money out of your own pocket or getting any type of a loan.
"I believe, as I have for many years, that the secret to every real estate investor's success will be to use some sort of creative techniques and deal structures. Doing this is essential in today's real estate market, even if you could qualify for an institutional loan. Why would you want to qualify for a loan when you don't need to?" ~ Larry Harbolt
Once you learn how to buy houses without needing to get a loan at a bank you will always be able to do more deals and make more money in any real estate market! Once you know how to…
Buy real estate profitably in any market or economic cycle.
Understand how to buy real estate when you have No Money.
Buy real estate when you have not so good credit.
Create the terms that will make you cash today regardless of the current real estate environment.
Overcome seller objections like a pro-negotiator.
Ask the right questions that will create Golden Deals.
Create extra profit out of thin air on most of your deals.
Never have to beg for or apply for a loan again.
Know how to buy and sell all the property you want and never use a bank.
Structure offers with no payments or interest, and get the seller to gladly accept your offer. This alone will drive your cash flow through the roof.
Buy millions of dollars of real estate and never have one debt shown on your credit report or be personally liable for a penny owed.
Build multiple income streams, like the banks do, and acquire free assets without investing a dime out of your pocket.
Learn how to change the length of the loan months or years after the closing and make the seller ecstatic to do so, you both win.
Build an empire of monthly cash flow and cure negative cash flow; these are the secrets only a handful of people know about.
Generate big profits from the "deal after the deal". All seller-financed deals have back end profit centers if structured properly, and Larry will show you how it will cost you a fortune if you don't know these investor secrets.
Carefully chose your words that have the potential to earn you big paydays when you're ready to cash out your seller.
Create huge discounts on your seller carry back financing with no negotiating needed when you plan to pay the sellers off. If you know how to do this up front, you can avoid having to deal with a flaky seller later.
Buy and Sell a property for the same price and still make a profit.
Learn to negotiate deals without ever talking to the sellers.
How to make thousands up front buying houses "subject to", sell them with owner financing fast, and earn monthly cash flow with little to no maintenance on your part, few tenant issues and fewer costly entanglements. If you want to increase your monthly cash flow, this could be an entire business platform worth your focus, and Larry will give you a plan to do it!
Larry will also show you how to structure deals with zero interest, no payments, and even how to do deals if you are in bankruptcy. Larry has students who have bought over 20 seller financing deals in 2015 using his techniques and strategies. You aren't going to want to miss hearing what several of his students are currently doing to make extra profit on 5 to 15 extra deals each year making $3,000 to over $30,000 on each of those deals!
And then, if all of that wasn't enough, Larry is also going to teach you about:
The 7 Deadly Mistakes All Investors Make.
Think about your goals before making your offer.
Understand why any property is a good deal worth pursuing?
Think through the deal so you know you will make a sufficient profit before you do the deal!
Understand what the highest and best property use is that will maximize your profit.
Know how to quickly pre-screen which properties are the best candidates.
How to avoid violating the Dodd-Frank Act legally, morally and ethically.
Determine what the best buying strategy should be for every deal.
How to get into the mind of the seller — what do they want? Why do they want it, and the best way to give them what they want!
How to build instant rapport and be the savior to today's distressed sellers.
Come out and see how easy it can be to get started doubling or tripling your current income and buy more houses using little to none of your own money. All this is happening at the Tampa REIA Main Meeting on Thursday, December 10th at 6PM at the Doubletree Suites Tampa Bay located at 3050 North Rocky Point Dr West in Tampa, FL.
As always, Tampa REIA Members can attend the event at no charge and Non-Members can Register Online for $15 or pay $20 at the door. Be sure to bring your business cards and flyers and join us for an evening of real estate deals, vendors, networking, education and fun! See you there!



Tampa REIA Members Please RSVP on Meetup.com
*Meeting Agenda

6:00 PM: Tampa REIA Meeting in Tampa
6:15 PM: Announcements, Introductions, Haves & Wants
7:30 PM: Main Presentation with Larry Harbolt
9:30 PM: Late Night Networking at Whiskey Joe's Bar & Grill
*Please Note: Meeting agenda is subject to change.
Late Night Networking at Whiskey Joe's Bar & Grill

After the conclusion of the Tampa REIA Main Meeting (around 9:30PM), we will be reconvening at Whiskey Joe's Bar & Grill located at 7720 West Courtney Campbell Causeway in Tampa for the "Meeting after the Meeting". Come eat, drink, network and have fun with us as hang out late into the night on Tampa Bay!